The knowledge about the location and condition of your
ASSET
can help you
Leverage realtime location and event based insights
from your assets to get the most out of your business.
We would love to tell you more about alokia,
our flexible plattform for location based services.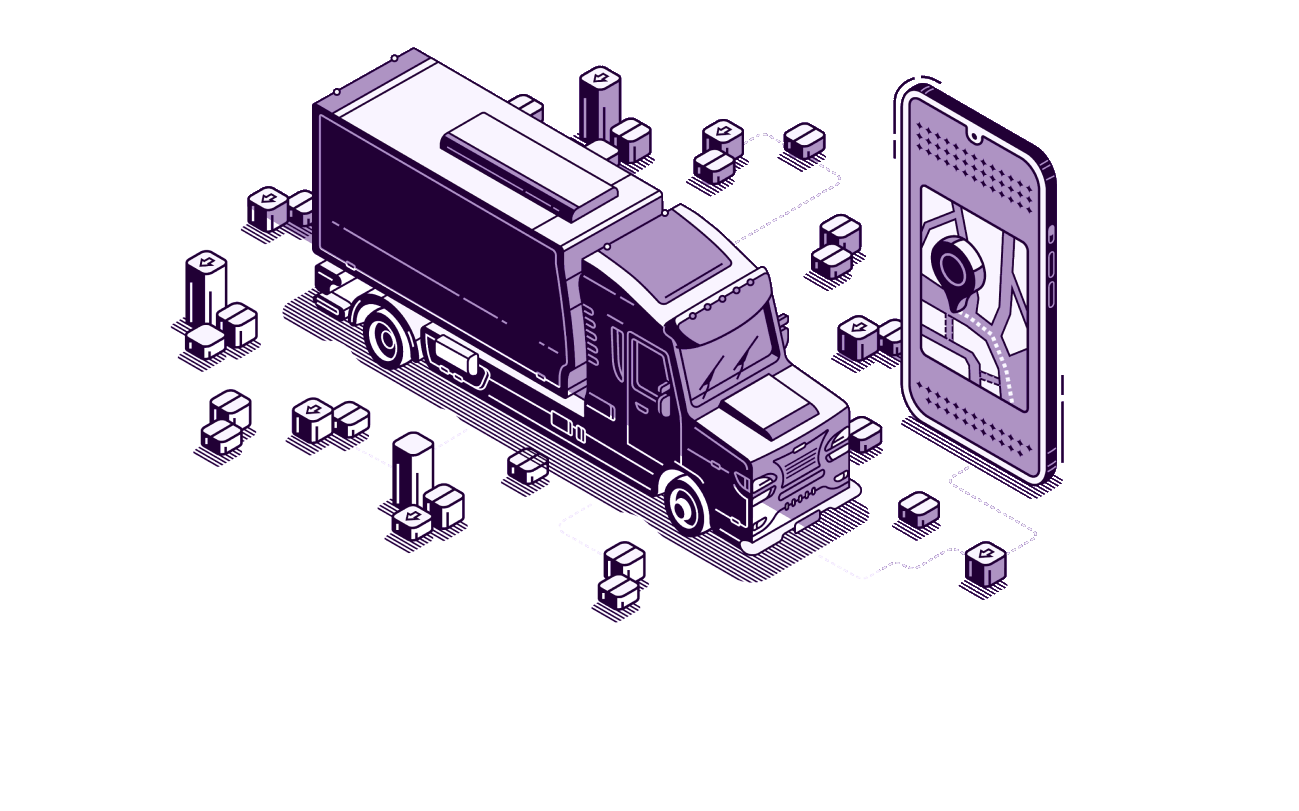 Improve Productivity
Start today and use your time for the things that really matter
Why hassle with boilerplate when you can start value? Alokia comes with the tools you need to start the important work of your location based use case.
Asset Tracking and Management in Realtime
Act on changes in the condition or location of your asset in realtime to always be one step ahead
Dynamic Asset Model
Flexibly design your asset models as they are and tailored to your needs
Integratable APIs
Integrate alokia into your existing environment using http, gRPC and Webhooks to use your data where you need it
Dynamic & integratable
Your application based on alokia
With alokia you get a dynamic and integratable foundation for your location and event based project.
Whether it is a bike, a car, your workplace, a ship, a package or something else the dynamic model of alokia allows you to implement your assets according to your needs.
How it works
Alokia acts as a hub for assets. Assets transmit their location and condition for further processing to alokia.
You can then manage this data centrally in alokia and process it in already integrated top-on applications.
For extended use cases the platform can be integrated into custom solutions.
Your data under your control
The available interfaces allow you to completely extract or delete all existing data from the system at any time.
Use Cases
A platform to rely on
Alokia is the solid foundation for all location based applications.
Use cases by industry
Schools and Universities

Establish an overview of your material or improve the people's performance by monitoring the CO2-level in enclosed spaces.

Rental companies

Track your rented objects, independent if they are cars, boats, sports gear or something different. Benefit with realtime geofences for compliance control.

Building sites

Protect your materials from theft and improve the management of construction machinery. Increase the insights of the condition of your machines and schedule maintenance on time.

Hospitals

Keep track of your mobile instruments and devices and optimize the reachability of professionals. Optimize the usage of busy devices by getting realtime insights of the usage metrics.

Sport events

Provide your visitors a realtime view of where the participants are and detect fraud in sailing competitions, races or orienteering.

Facility management

Improve the room usage by getting realtime and historical occupancy metrics. Ease the report of damages and help your staff to find the affected location faster.

Transportation

Track the goods for optimizations in the processing path and enable your customers for pickups on time. Get to know if your goods aren't opened or unfrozen before the expected time or destination.

Food delivery

Plan the food delivery more efficiently and keep track where your distributors are. Get more detailed quality assurance by measuring time and path of pickup to delivery.
Use cases by application
Geofencing

Using geofencing you can ensure compliance, fraud and theft detection. This is done by defining in which areas your asset is allowed to be or isn't allowed to be. When such a border is crossed, you can react to it in realtime.

Asset Tracking Indoor

Indoor asset tracking enables you to locate devices and people in buildings. This makes it possible to deploy personnel in a more targeted manner or to optimize equipment usage.

Asset Tracking Outdoor

Access to GPS reception makes asset tracking easy. Therefore you can efficiently track your goods, bikes, boats or whatever is worth it. This way you can benefit from theft prevention, optimize the usage and processes or use it for billing.

Room occupancy

With room occupancy measurements you can analyze the space usage over time. With the gained information you will be able to optimize the space usage and give your customers the information which rooms are free.

Aggregation of sensor data

Using aggregated sensor data it allows you to improve the health or energy management in facilities.

Conditions and Events

Get to know when a device is requiring maintenance or when something unexpected happens. An example is acting on low battery messages or on failure events.

Availability tracking

Track which devices or machines are available at what time and what location. This eliminates the overhead of doing phone calls or on site availability checks.

Alert chain optimization

Optimize the alert chain by knowing where the available personnel and devices are in case of an alert.
Example of an integration
For a proof-of-concept, we implemented an indoor navigation app with WiFi RTT. Alokia allowed us to share 3D location data with other systems. This enables use cases such as routing to moving objects and people or alerting the nearest person to an event.
But now, let's talk about your use case
And by the way: Since we are still in active development of alokia, there is also room for your ideas. We are happy about your feedback, don't hesitate to contact us.
Management UI
Alokia includes a web UI so you can start immediately defining your assets. It can be also used to manage permissions as well as to set up tracking devices. Additionally, it allows you to define geofences or manually manage the assets for the whole lifecycle.
Features
Tracker independent

Use your already existing trackers or location sources.

Dynamic asset model

Flexibly design your asset models as they are and tailored to your needs.

Location and event history

The location and events history is preserved with a time-to-live of your choice.

Realtime

The system works in realtime so you can act on events and location updates immediately.

RBAC and Single-Sign-On

Fine grained role based access control and integration with your SSO is available.

Flexible shapes and coordinates

Locations can use any common coordinate system or shape, even in 3D space for greater flexibility.

Geofencing

Fences can be defined in order to take action when assets are crossing these.

Integratable

Alokia is integratable through http, gRPC and Webhook APIs in existing environments.